Kala Darshan Crafts Bazaar is a professionally managed manufacture and
exporter of industrial and commercial grass mat based in India.
Kala Darshan 

is an enterprise which works on brilliant and innovative concepts and 

explores relatively untapped business opportunities.
Established in 2009, the g
roup has more than 11 years of experience in this industry. We began our 
journey with one clear mission to redefine premium lifestyle. We innovate 
through individuality. Through our eclectic designs, we provide individuals 
with a chance to express oneself better. Each creation layer emphasis on 
finesse, craftsmanship and individuality. We have constantly revolutionized 
our design offering bold and distinctive products. The company takes 
thoughtful and deliberate action to serve customers and position its business 
for long term growth with the acquisition in different social media platform.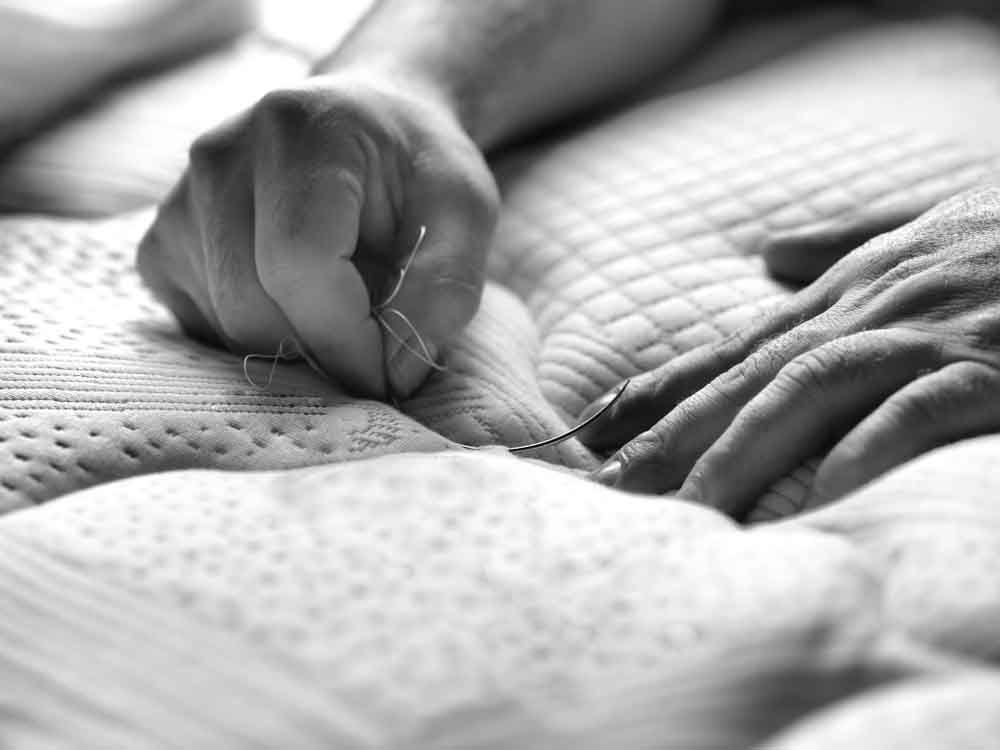 We are specialize in the production of Grass mat , Bedsheet, Pillow , Natural mat , Organic mat, handcrafted articles and such more. We inspire our work force and turn our aspiration into reality. We assort the collection from the best brands, trends, colors, fabrics, patterns to bring you a deep fashion selection. We are a team of professionals who execute and operate these concepts, presenting a unique blend of merchandise and offering product categories usually not available in modern retail spaces. We're still competing
for every single customer's heart, and we work hard to continue to be their first choice. Every day. We have adopted a new philosophy of "Start Something New" to give retail a new dimension and innovation is our key driver to attain excellence in customer service. Our Objectives is to sell within your means indulgences and consistently provide a great shopping
experiences. It all began with a idea to develop a retail concept to bring all the traditional and modern artifacts of the country in to a single platform in the retail world. So whatever our role, we look for opportunity and take initiatives that set our business in motion. We are also in Handcrafted product , a variety of handmade item displayingthe crafts and arts of the country. The product mix ranges from several categories from Grass Mat to traditional Wooden craft items from all over the country. We believe it is our responsibility and always work with a great strength, positive and enthauism. We always keep on bring new idea and concept in market to make the retail world fantastic and up growing. From design to distribution, we are present in every segment of Indian's fashion industry. We shall infuse Indian brands with confidence and renewed ambition. We shall be efficient, cost- conscious and committed to quality in whatever we do. We ensure that our positive attitude, sincerity, humility and united determination shall be the driving force to make us successful.
Kala Darshan Crafts Bazaar is a 'one-of-a-kind' offline and now online crafts store established in 2016 by the retail giant Future Lifestyle group. We sell only organic products that are handmade by our country's finest craftsmen. Our reach expands across the country through offline stores like Starbazaar, Hypercity, Reliance Mart, etc.
We work on Exclusive space selling model, by creating a mélange of fresh
traditional designs with contemporary ideas and presenting it in a Modern
exhibition style concept at Premium Shopping Malls & Other Popular Venues
having High Footfall, across the country.
To be an inspirational and trusted
brand, transforming customers' lives through fashion and delightful shopping
be the Ultimate House of Luxury, defining style and
creating desire, now and forever. It is believed that the fulfillment of the simple
mission will make it possible for Kala darshan to successfully sell any
collection and selection of products in Indian culture market and e-commerce
KALYANARAMAN R
Compact & comfortable
Tanuja
The mattress they offer is very comfortable and nice. helps me sleep better
Vikas Gupta
Amazing service by team kaladarshan. they helped me understand my problem and gave a suitable product. will highly recommend